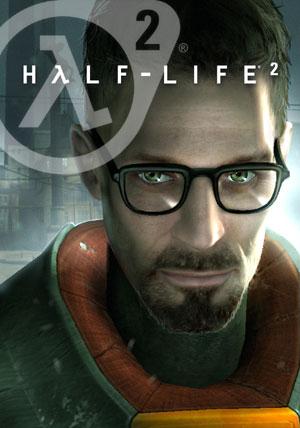 Download Link :
Code:

http://btjunkie.org/torrent/Half-Life-2-NO-STEAM-no-crack-no-keygen-install-and-play/4358f09b3905c995e15a81f45f9d7347808efb61a3c2
(easy install)
The full spec readout is a little loose for now and probably will be until close to the launch date for Half-Life 2, but by all accounts VALVe has implemented a scaling system that should allow the game to run on some very modest pc configurations. The following is about as low as you should go.
700mhz Processor
128 mb of RAM
64 mb Video Card
PC Gamer magazine even said, "More amazingly, HL2 will not only take advantage of the next-gen capabilities of a P4 3Ghz-level system running the newest DX9-powered 3D cards from NVIDIA and ATI, but it'll also reportedly be fully scalable all the way back to a mid-range PC running a DX6-compatable TNT card." While this remains to be seen, and trying to run Half-Life 2 on minimum specs will certainly detract from the overall experience, gamers with aging hardware may not be left out in the cold come September 30th.
Official Half-Life 2 Box minimum specs:
Processor: 1.2 GHz Processor
OS: Windows, 2000/XP/Me/98
Graphic card: DirectX 7 level graphics card
Hard Drive: 4.5 GB
Memory: 256 MB RAM
Other: Internet Connection, DVD-ROM Drive