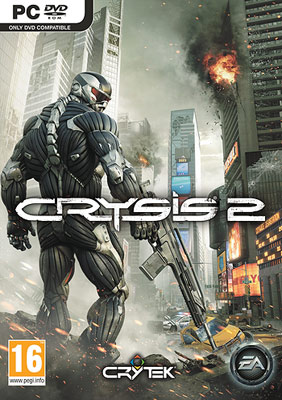 Download Link :
Code:

http://thepiratebay.se/torrent/6269113/Crysis_2-FLT
PC Minimum System Requirements
Operating system: Windows XP, Vista or Windows 7, with the latest Service Pack
Processor: Intel Core 2 Duo at 2Ghz, or AMD Athlon 64 x2 2Ghz, or better
Memory: 2Gb (Vista requires 3Gb)
Hard disk space: 9Gb
Video: NVidia 8800GT with 512Mb RAM, ATI 3850HD with 512Mb RAM, or better
Sound: DirectX Compatible Sound Card
DirectX®: 9.0c
Controller support? Microsoft Xbox360 Controller for Windows
Any special multiplayer requirements? Internet Connection Required
Internet connection also required for a one-time authorization when the game installed/first run.